Announcing Our Nutrition Maker Software Upgrade Interface!
It's here! The Nutrition Maker Software upgrade interface package. Our flagship program for Dietitians and Nutritionists has undergone some dramatic improvements and changes. The first thing you will notice is a more classy and modern feel to the screens. And you will see an overall easier navigation interface. The result is a more intuitive and comfortable user experience to help simplify and speed up your tasks. Following are just of few of the new things you can look forward to using.
At A Glance" Overview Client Screen.
Our new Client Overview page allows you to instantly see your client's status in a variety of areas. See messages, assess goal status, view upcoming activities, check status of questionnaires, and review test result numbers.
This area also shows your client's meal plans, specific notes about your client, and other management items like email and text notification preferences.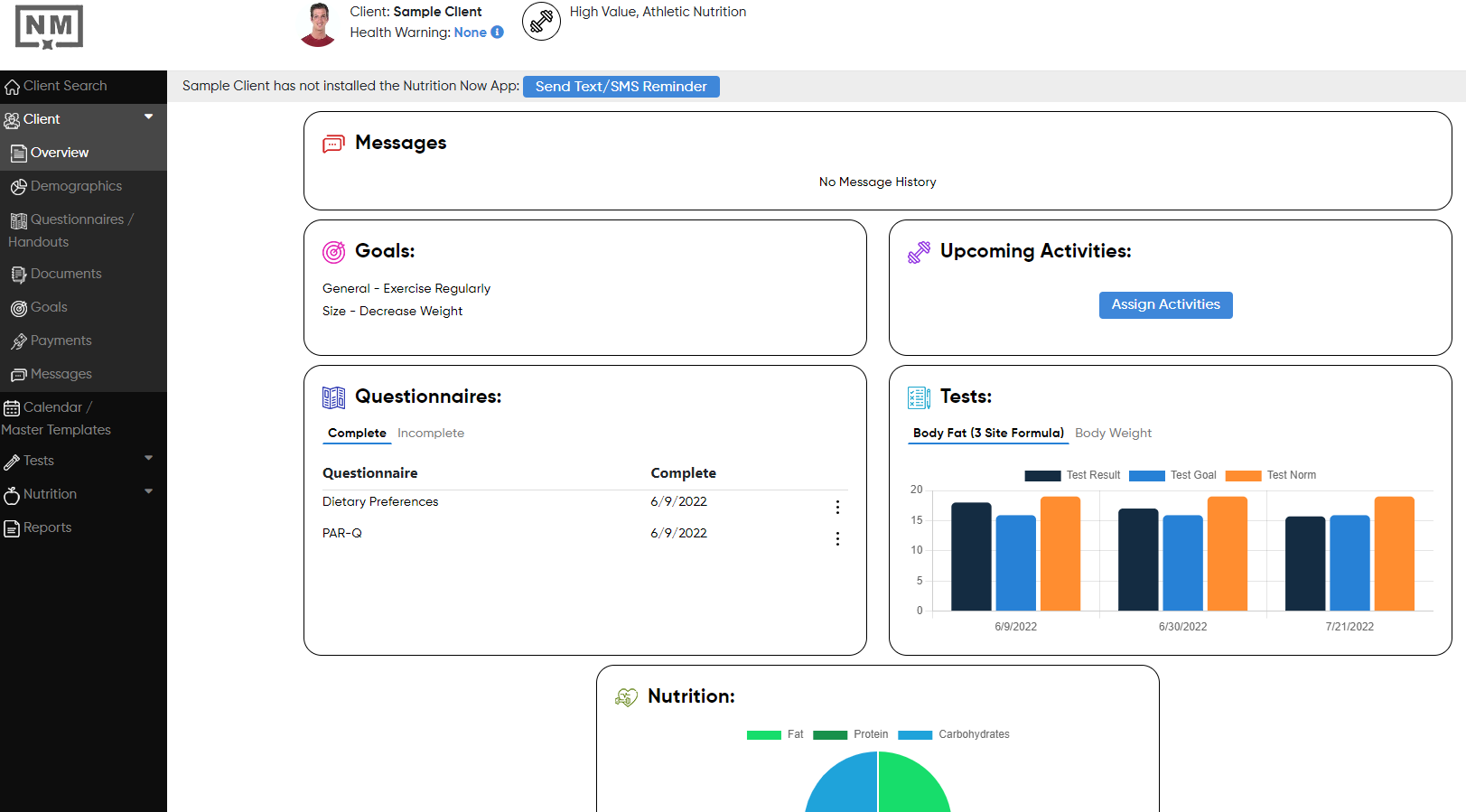 Nutrition Maker Software Upgrade - Updated Test Review Screen
Instantly see all your client's test results and improvements. These are typically tests related to weight, body fart percentages, biometric measures and other nutrition related items. Tests are provided in an easy to understand color graph layout. And many tests contain normative values, where appropriate.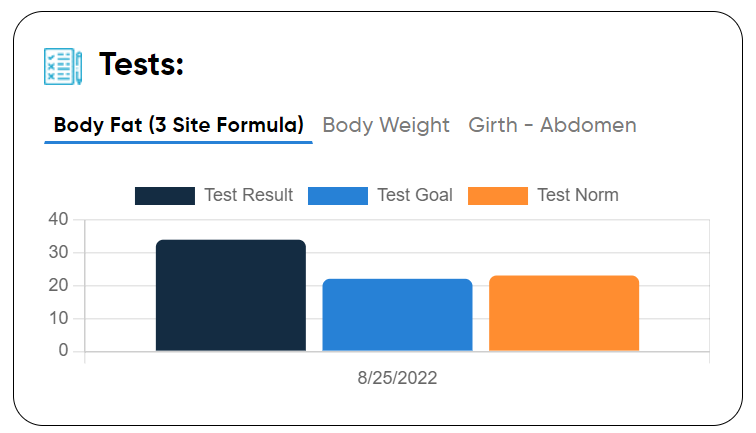 Nutrition Maker Online – The Perfect Software for Dietitians and Nutritionists
Master Template Upgrade for Easier Online Training
The new master template screen lets you create complete nutrition plans tailored to the needs of your specific type of client base.
With just a few clicks of your mouse, you can have a plan that includes meal plans, pre-loaded messages and notifications, photo requests, and even preset questionnaires and handouts.
Master templates can also include test requests and setup appointments and food logging requests and reminders.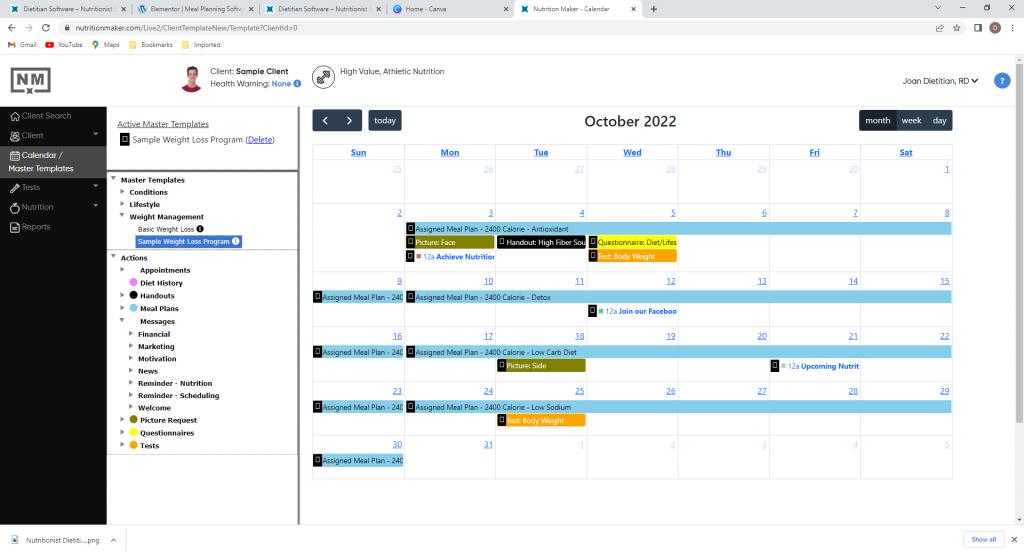 It is now possible to tag you clients as certain types. This is a great way to keep up to date on your client's long term goals. Tag them as seniors, sports, toning and wellness, diagnosis or any classification you want to make.
You can even tag them as a high value client, online client or in person. The choices are entirely up to you!
This area also shows you their last log in, so you can be sure your clients are on track.

Improved and Upgraded Meal Planning Areas
Our new and updated meal plan screens give you a fast view of important nutrient details and instantly see macro percentages.
Improvements have been made for cloning days, copying and pasting meals, and randomizing days when selecting different meal plan themes.
And our new food search section lets you search by specific foods, favorite foods, recent foods and recipes too!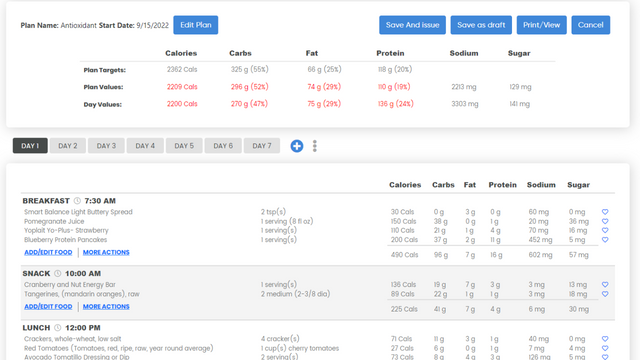 Your Nutrition Maker Software Upgrade is Ready To Go!
Whether you are consulting in person, online, or a combination of both, Nutrition Maker Online is here for you. The new features and modern look will help take you into the future of personal training software. And if you are not using it already, check out our free trial.

Professional Software for Dietitians and Nutrition Professionals
Discounts for AND members